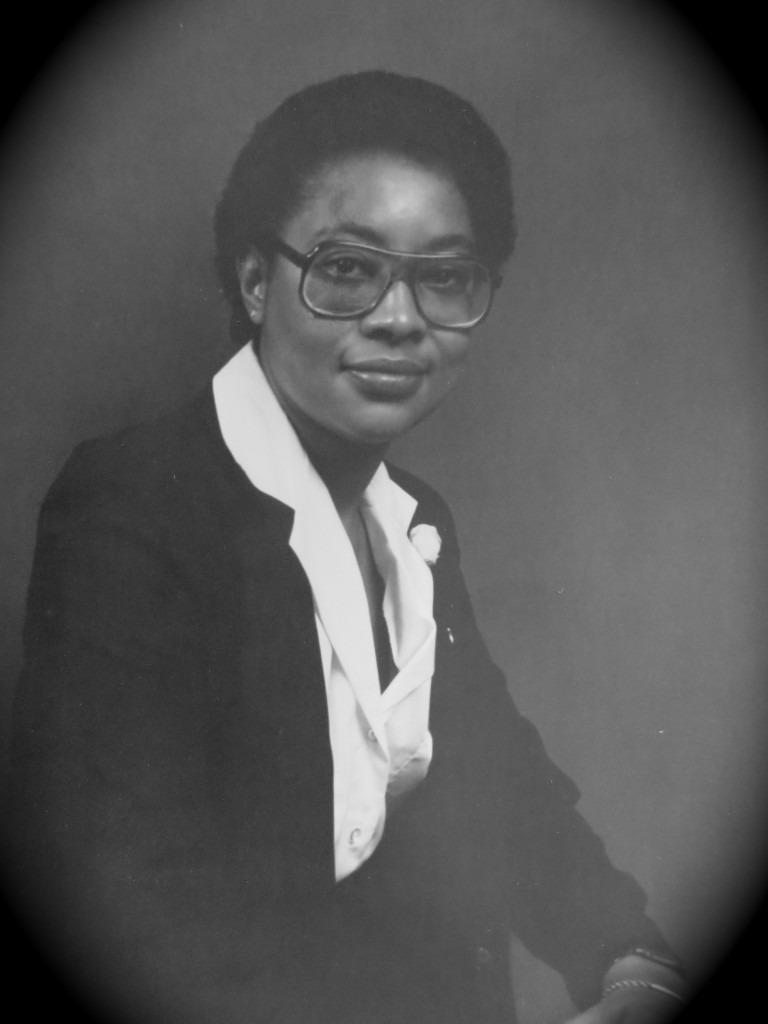 This page is dedicated to my dear, dear friend Fontilla Timmons.
On August 4, 2014, this great lady left us to join that great Apollo Theatre in the sky. It took me a long time to write this. Understandably.
Fonni was an icon in Olean and I dare say in a greater part of upstate New York and Pennsylvania. She was an unselfishly charitable soul, always willing to lend a hand and ever ready to stand up for you. And her God given gift: man, could she sing. Fonni could hold her own with the best of them–Etta, Areatha, Sarah, oh yeah! She was blessed with that voice, yet she was not pretentious. It was God's gift and she honored it as such. After success in New York City, she blessed us with her presence, uplifting spirit and voice. And we are so grateful.
SAVE THE DATE!
From 1:00 to 4:00 PM on Sunday, September 15, 2019, Fontilla's friends will be hosting the fifth annual FonniFest. Bring a dish to pass to this family style picnic in which we honor her memory with songs, poems and oral remembrances of this great friend to all. Everyone is invited. This event will take place at the Allegany American Legion (Route 417). Again, please remember that this event is for the whole family.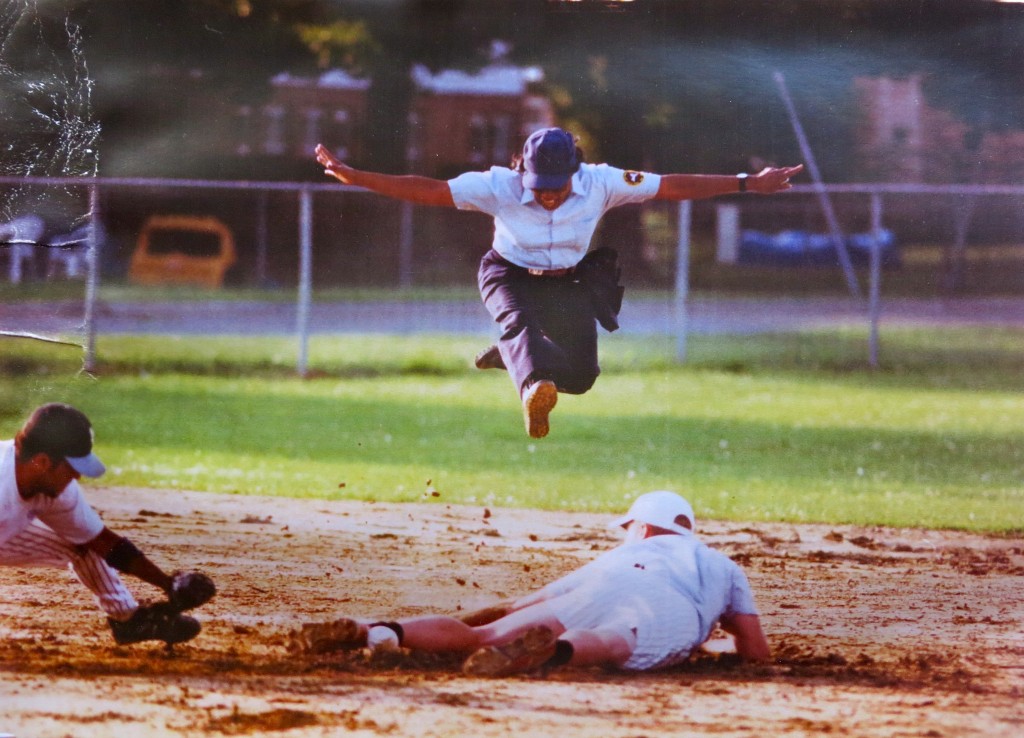 Umpire Fontilla making a leaping call. Look at the smile on her face. Is she having fun or what? This is the photo that hangs on our Center's 'Sports Icons Wall of Fame'.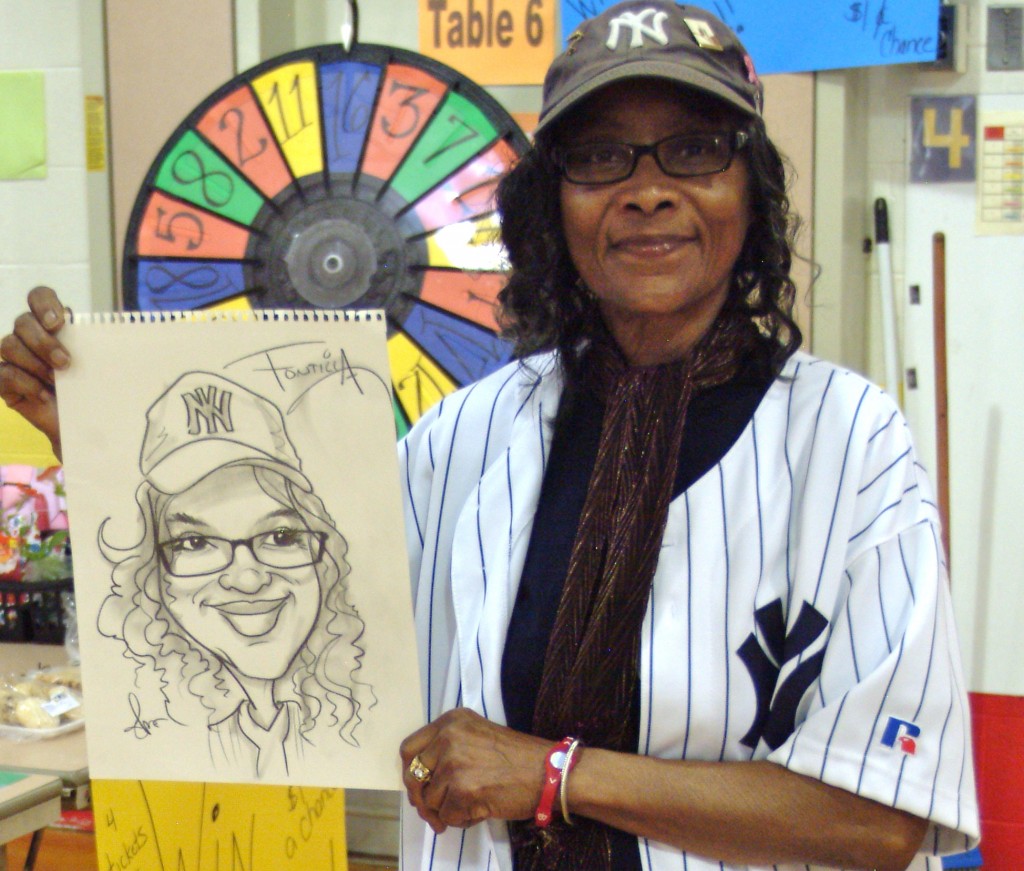 Fonni loved her New York Yankees. This is one of the last photos I took of her.
Rest In Peace Fontilla. We miss you. We love you.