---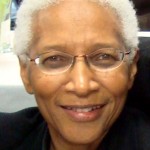 Director's Message:
Because of its importance, Black history is worthy to be thought about and celebrated throughout the year. But, February, as Black History month, offers the opportunity to concentrate, to focus and to study and share that importance of Black involvement and Black contributions to the making of this great country of ours, in particular and  to the whole world,  in general.
Black History, as we know it today, began as Negro History Week, the second week of February, way back in 1926, by learned historian Carter G. Woodson, along with others who felt that lives and the struggles and the accomplishments of African American should not be ignored, but should be taught and passed on with a sense of pride for the way we have survived in  spite of desperate situations and because of the hardships we faced as a people. 
It is believed that the month of February was chosen because it was a way of honoring both, Frederick Douglas, abolitionist and underground Railroad station master and Abraham Lincoln, President of the United States who wrote the Emancipation Proclamation in 1863 to help end slavery.
In 1976, the second week of February's Negro History Week became Black History Month.  And we now have a whole month of February to celebrate and share, in that focused and concentrated way I spoke about earlier. 
In no special order, I would like to pay tribute to some of the pioneers who have paved the way for many of us in the Black community, specifically and in the whole wide world in general.  I thank God for all these way makers.
Millionairess, businesswoman Madam C. J. Walker.
Educator and prolific inventor, George Washington Carver.
Film maker, producer, promoter Oscar Micheaux was a pioneer independent film maker.
Mahalia Jackson and Reverend James Cleveland brought gospel to mainstream.
Bessie Coleman was an International licensed aviator.
Dorothy Dandridge, Elegant, glamorous Movie Star.
Astronaut Mae Jamerson.
United States Congress woman, Shirley Chisholm ran for President of the United States in 1972.
Famous musician from Olean, Bill Easley.
Sarah Johnson used the Underground Railroad and came to Olean in 1833.
Doctor Charles Drew developed blood transfusions and blood banks.
Pulitzer Prize winner (Poetry) Gwendolyn Brooks.
These are just a few of my heroes and heroines.  Find more information about them and other interesting people of color who have inspired and helped us.  Your public library is full of such information. So is 'Google University'.   Have fun.  Learn more about Black History.  I just gave you a taste, but a taste worth knowing and exploring during this Black History Month. And beyond this month.
Always, with love,
Della