---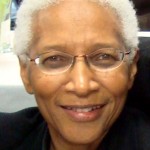 Director's Message:
Dr. Carter G. Woodson (December 1875 – April 1950) is known as the father of Black History. What we celebrate as Black History Month today, began as Negro History Week in (the second week in February because that week encompassed both Fredrick Douglass' and Abraham Lincoln's birthdays) 1926, due the efforts of Dr. Woodson by taking his vision, for the Black Community to be learned and be aware of their rich and valued history, to schools and organizations stressing the importance of knowing the contributions Black people have made to American history. In essence, knowing our Black History would not only be for the benefit of the Black Community, but he felt that that knowledge would benefit everyone. (As, I have often said: Black History is American History.)
According to Milton Wilson, in a citation in Wikipedia: Black History Month was advocated and expanded through the efforts of Black Students at Kent State in February, 1969 culminating in full celebration in February, 1970. President Gerald Ford recognized Black History in 1976. We have been celebrating it ever since.
A vast and important part of Black History is the Underground Railroad. Let us take a look at a section of our own Olean's role in that part of the American History timetable.
Olean's participation in the Underground Railroad history is a history to be proud of. Not one runaway slave was recaptured to be sent back to 'the plantation' and slavery. The 'Underground Railroad' was an 'escape route' to freedom which runaway slaves used to flee their bondage and to be able to live free. It was a secret series and network of escape routes north to freedom. The railroad terms used were: "Railroad" route and here's how it worked most of the time: the escaped slave "passengers "would steal away from the plantation, following the North Star; people who helped them and hide and feed them were called Station Masters. These Station Masters would make certain they stayed safe and hand the runaway over to the "Conductors" who would carry them to the next "station" which was the next house or "station" on the way North. The people who supplied the stations with money, food and clothing for the "passengers" were called stock holders. Many of those running away in search of their freedom, came through Olean. Some of these passengers are ancestors of members of our community living here today.
As I mentioned before, no one was returned to their horrible lives who came through or stayed in Olean. There was an article relating the time when Judge Martin of Martin's Inn (now the Olean House) sent bounty hunters on a false trail when they came to his establishment in search of runaways all the while the people whom the bounty hunters were chasing were inside having dinner. When the hunters realized that they had been given false information and came back ranting and upset and threatening, they were reportedly presented with an attire of a coat of tar and feathers for their trouble. This story is paraphrased from Sandpumping Magazine.
One of our most famous escaped slaves was Mrs. Sarah Johnson. She came to Olean via the Underground Railroad from a Maryland plantation in around 1833 and stayed and became an icon. She became a midwife and was a friend and loved by all.
Thank you for listening.
Aways, with love,
Della
---
Support The Center
The Center has established a fund at the Cattaraugus Region Community Foundation to support our fundraising goals. You can donate to the fund to support the Center by using the button below.