---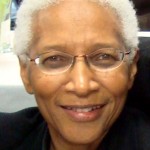 Director's Message:
March is International Women's Month.  It is a good time, a very good time, to celebrate the women in our lives or those who have role modeled us into what we are today. I have spoken about own mother and the women in my family and those outside of my immediate family, who have guided the course of my life and I reflect on them, in one way or another, every day.  I am certain that I'm not the only one who keeps those memories alive with appreciation.  This month, while researching Women's History Month, I found the above linked website that is extremely and heartwarmingly inclusive as it speaks of women from many walks of life.  God Bless it.  Please click on it.  It is full of information new to a lot of us.  And it offers many opportunities for further research.
God bless women everywhere. Happy International Woman's Month to women everywhere, past, present and future.
Aways, with love,
Della
---
Support The Center
The Center has established a fund at the Cattaraugus Region Community Foundation to support our fundraising goals. You can donate to the fund to support the Center by using the button below.