---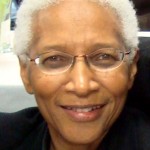 Director's Message,
PLEASE SAVE THE DATE: NOVEMBER 28TH CATTARAUGUS GIVES DAY
Cattaraugus Gives Day is an opportunity for local nonprofit organizations to gain much needed funds by the generosity of donors like yourself. For the African American Center for Cultural Development, Inc., it is our biggest fundraiser of the year and we are boldly and humbly asking for your help again.
Your past generosity is helping us renovate and update the first floor of the Center and we are seeking a professional contractor to polyurethane 606 square feet of floor so we will be able to have a very soft first floor opening.
First floor wish list:
Ground level railing ($5000.00 with installation) $5,000.00
2 Male and 2 Female Black Manikins ($199.00 each) = $796.00
Monitors, 1 for dining room and 1 for Tuskegee Hall ($100.00 each) = $200.00
These will get us closer to a rather polished first floor soft opening.
We would appreciate any help you can give.
Thanking you in advance.
Blessings,
Della
PS: Please take this opportunity to help the efforts of the Center by using the button below to contribute to the Center. Whatever you can donate will be greatly appreciated and much needed. Remember that we are a 501 (c) 3 non-profit organization and every penny you donate to help us is tax deductible.
As always,
Della
---
Support The Center
The Center has established a fund at the Cattaraugus Region Community Foundation to support our fundraising goals. You can donate to the fund to support the Center by using the button below.