---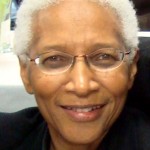 Director's Message,
Good night Your Highness: Tina Turner, Queen of Rock and Roll.
You were Simply the Best. We, your legion of fans, are grateful to God for your you and your wonderful talent.
Rest in Peace. God speed and God bless. We will miss you.
On Memorial Day, we remember all of those who gave all for all of us.
Della
---
Support The Center
The Center has established a fund at the Cattaraugus Region Community Foundation to support our fundraising goals. You can donate to the fund to support the Center by using the button below.