---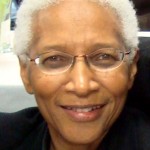 Director's Message:
God has this beautiful way of sending blessings your way when you least expect it.
One warm and beautiful afternoon, this summer, I went shopping for much needed spices for a new recipe that I was going to try out later that very evening.
It was warm, I think, 75 degrees. The sun was glowing and there was a slight breeze. All the elements making up the kind of "Amen" summer weather we are blessed with, here in Olean, NY. People were in very good spirits, greeting each other with waves and smiles as they carted their groceries through the parking lot to their parked cars or entering the store and grabbing a cart to commence to shop.
I was heading into the store, intent on getting what I needed for that new recipe, greeting people as I went, when a friend I hadn't seen in a while helloed me with a smile and a hug. We were each happy to see each other (I used to wait on him when I worked at Tops Friendly Markets, here in Olean). He was heading out of the store with a cartful of groceries and he said: "Look at this!" and he pointed to the plastic bag of goods in the child's section of his shopping cart and pulled on the tied up handles of that bag and with a big grin, he said: "You taught me to do this. And you were so right, the groceries don't fall out of the bag and sail all over the trunk of the car when you tie them."
We laughed about that and then he said, very seriously: "Della, I want to pray for you. I want to share a prayer with you." And right there, in the middle of the throng of people coming and going around us, he prayed for me. It was a beautiful prayer in the form of a poem. I will always remember that moment, that prayer, that time when one friend took the time to reach out to another friend, no matter what was happening around the two of them, but to do so because it was in his heart to pass a blessing on.
It was a beautiful prayer. He said that it was the prayer he and his girlfriend always say to each other. I still feel the wonderful feeling when I think of it. I may forget the words, but never, never will I forget the essence of that prayer, nor the blessing, nor the messenger, nor the spirit that inspired the messenger to pass it on.
But wait, it doesn't end there.
My friend and I said our goodbyes, both of us feeling high on life. I had not gone farther than about twenty steps when I ran into another friend of mine and while we hugged, she told me how much she needed prayers from going through issues and she and I stood and talked and prayed our way through and both felt better as we parted.
As I walked away, I could not help but feel that all over the world, what me and my male friend and then me and my female friend shared in those moments was not a rare thing at all. I felt, in my soul of souls, that all over the world, humans were sharing moments of prayer for and with each other.
All over the world.
A very blessed and Happy, Happy Thanksgiving to all.
Always, with love,
Della