---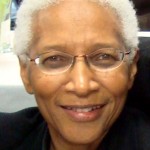 Director's Message:
The month of May is known as Asian Pacific American Heritage Month. This is great. It gives us a chance to honor our friends and neighbors who are of Asian Pacific Heritage.
Let me introduce you to some history and new knowledge I was blessed to find that enlightened me. Another site, (other than the linked one above) I found interesting and one which I hope you will visit is Asian Americans and pacific Islanders from nbcnews. I found both sites to be extremely informative and helpful to me, as one who seriously believes that everyone's history is wonderful to know. And knowledge of my neighbor's history enriches me also.
The later site from nbcnews also gives a guide on how we can "combat anti-Asian racism…from relationships to the workplace." This advice is so important in light of the rise in hate crimes against Asians and Asian communities. We all may not be able to participate in marches against hate crimes or racism, but we can and should address this cancer where we stand…within our own individual spheres of influences—and that means our own selves, to begin with and then our families, our friends, our coworkers and our neighbors.
I was uplifted when I saw this YouTube report about neighbors coming together and standing by neighbors. God bless them. I really believe in my heart of hearts that more neighbors are doing just that. We just don't hear about them as often as we should.
Thank you for listening. Stay safe.
Happy Asian Pacific American Heritage Month.
Aways, with love,
Della
---
Support The Center
The Center has established a fund at the Cattaraugus Region Community Foundation to support our fundraising goals. You can donate to the fund to support the Center by using the button below.