---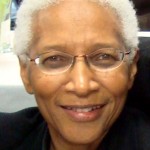 Director's Message:
There are times when God, through the Holy Spirit, gives me the thumbs up—the reassurance that I am on the right road. That I am doing what He has given me to do. Using the vision and gifts He has put inside of me and the way I should be using these blessings. And sometimes, Dear Reader, He does that thumbs up thing, when I don't even realize that I need that lift. Two examples of that 'assurance double sure' happened during our recent presentation at Jamestown Community College's Cutco Theater: it was on a cold, windy evening where sheeting freezing rain was making pavements and streets dangerously slippery and yet people came out for a tour of the Center and then made it over to the Cutco Theater for the program and whole heartedly participated in it. After Steve Teachman's and my history presentations, we turned it over to the audience to share some of the fond memories they have of our fair city. I was overjoyed that everyone was willing to jump right in and make the program an interactive one of sharing and learning. I learned many different things about Olean history that evening.
The second recent example of God doing His 'thumbs up' thing happened when I was honored by an invitation to speak about Black History to high school students in a neighboring city.  I spoke about Ruby Bridges, the six year old youngster who, amidst federal marshals guarding her from the mob of shouting parents, students and supporters of segregation, walked into the William Franz Elementary school and into history by becoming the first African American to integrate that school in Louisiana.  I talked about how important doing that was and how brave Ruby and her family was and how that little six year old helped to change history for her people.  For the better.
After the class was over and all of the wonderful students had gone, the teacher said to me that she had been watching the students during the presentation…and she saw that they were listening.
Aways, with love,
Della
---
Support The Center
The Center has established a fund at the Cattaraugus Region Community Foundation to support our fundraising goals. You can donate to the fund to support the Center by using the button below.