---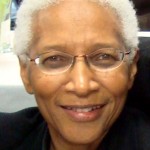 Director's Message:
Allow me share this true story about Angels.
Having been raised in the church, I have grown up hearing that God has His angels watching over each and every one of us. Somehow, somewhere and 'somewhen' (my word), I lost or misplaced that fact and truly, I cannot honestly remember the last time I even felt the presence of angels as such. I knew that God watched/watches over me. I feel His presence all of the time.
And there is another factor:
My house is haunted. My mom and my two older sisters, all who have crossed over (died), comes to see about me often and I thought it was them, not angels, in my house. So, when I'd hear a soft footfall creek on the stairs, I'd think that it was either Mom or Ev or Ricky. When my motion lights comes on and there is no movement I can see, I would think that it was Mom or Ev or Rick or when my door would creek open in the middle of the night, I'd think it was Mom or Ev or Rick. That was true until one night last week. It was a couple of days after my 82nd birthday, I was in my prayer closet, YouTubing some prayers when I came upon a series of nighttime prayers concerning angels: How angels watch over us, protect us and try to keep us out of trouble. That same theme kept popping up.
Now, as I mentioned, I have always felt that I am never alone. Even when I am by myself I feel I have company and I am ok with that. Really. But this one night, I really felt the angels around me, watching over me while I slept and it was so real that, and this is going to sound 'different', but so real was their presence that in my half sleep, I lifted my right arm up and motioned a 'high five' toward them. Then I put my hand back under the covers and went on back to sleep. Of course, there was no returned pressure back on my open palm, but they were there.
The next day, I did my homework. I went to 'Google University' and looked up 'angels' in the Bible and like a good researcher, I used my King James Version as backup. This is what I learned or relearned as the case may be:
Written in Psalm 34:7: "The Angel of the Lord encampeth round about them that fear him, and delivereth them." King James Version.
And in Hebrews 1:14: "Are they (angels) not all ministering spirits, sent forth to minister for them who shall be heirs of salvation?" ibid
Thirdly, in Luke 4:10: "For it is written, He will give his angels charge over thee to keep thee." Ibid
Check out 'guardian angel' on Google and find out how angles make themselves known to the people they are taking care of. When my sister's puppies visit me, they often stare at nothingness with such concentration that I can't help but believe that they see something that I cannot see. When the air around me changes softly and suddenly cool, just for a microsecond, I used to say; "Yes, Mom?" And sometimes I get a tiny whiff of the perfume my Mom loved.
This is a true story.
Aways, with love,
Della
Save the date: December 1st is Cattaraugus Gives Day, please support the Center
---
Support The Center
The Center has established a fund at the Cattaraugus Region Community Foundation to support our fundraising goals. You can donate to the fund to support the Center by using the button below.