---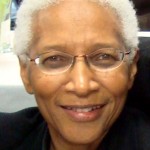 Director's Message:
My daughter, Jacqui, asked an interesting question on her Facebook page at the end of the first month of 'lockdown'.  She asked: "Which of your favorite television shows have you binged on during this quiet time?"  In essence, what had we done in this time when we had to 'stay put', as the old folks used to say? 
Me? I was able to rediscover my jazz. And, thanks to 'YouTube University' and Pandora, I discovered new artists and new songs.
I am going to share a few of them with you. Of course, there has since been many, many more.
The first one was Freddy Cole, singing "The Merry-Go-Round" (I liked the title and clicked on it). Nice song. Then, I found Beth Hart's (I had heard Beth sing with Buddy Guy on "What You Gonna Do About Me" awhile back), this time she sang "Tell Her You Belong To Me". I came onto that one because I thought it was the Carly Simon song.
And then, because I love this song: "Let's Stay Together" with (new to me) Sy Smith. Beautiful voice.
Then, sometime ago, I discovered "I Loved You In Memphis" with Isaac Hayes and a singer named Wendy Moten. Beautiful voice. Mesh together so well. Check it out and you will see. This song led me to Wendy Moten's Your Love Is All I Know and Come in Out of the Rain.
Here is another one, beware, this will make you cry: "Shake My Mother's Hand for Me", performed by one of the fantastically gifted, old school gospel greats,  Dorothy Love Coates. I still have a hard time with that one.  Another one by Ms. Coates is Winner at the Finishing Line.
Check these out if you like Blues. The Allman Brothers' live rendition of Stormy Monday. And Freddy Cole's I Keep Going Back to Joe's melodied with: Waiter, Ask the Man to Play the Blues.
Remember some time ago, when Whitney Huston and Deborah Cox sang Same Script, Different Cast neat song about these two girl friends of this player-guy with Whitney singing the part of the former lover trying to warn the man's new lover, Deborah, about him? Well, there is another version, I don't know if it is a record or not, I caught it on YouTube, but this time, Deborah is the former lover and Tamia is the new one. It is good to view/listen to first Whitney warning Deborah and then Deborah warning Tamia. Check it out.
And talk about timely, check out this YouTube fanvid I'll Take You There by the Staple Singers.
And you want a jazz, blues, gospel moving experience? Check out George Duke and Kirk Whalum's treatment of Celine Dion's Because You Loved Me.
Two songs I intend to use as soundtracks in my upcoming mini documentary honoring those wonderful women who have paved the way for the female singers and lady musicians today are: Peter Alan's Quiet Please, There's a Lady on the Stage and Nancy Wilson's version of Lady with a Song.
None of the aforementioned songs are in any particular order, they are merely some songs that came up on YouTube, during this time of quarantine and at a time when I 'had' to stay still and I found that I finally had time to stop and listen. I just wanted to share them with you..
Stay safe, stay healthy, stay kind to each other,
Della
---
Support The Center
The Center has established a fund at the Cattaraugus Region Community Foundation to support our fundraising goals. You can donate to the fund to support the Center by using the button below.