---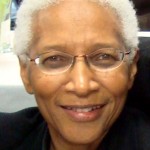 Director's Message:
Please save the date.
Cattaraugus Gives is here again and we are asking again for your help.  Thank you so very much for all of your support along our journey to create and to open a Cultural Center now that we have been blessed with a permanent home.  We are so very close to the completion of our first floor opening.  It has been two years of working, building and fundraising to get to this point of almost.  We are asking for the help of our supporters and friends like yourself to help on this last leg of the almost.  Your financial donation during Giving Day (November 29, 2022) will make this happen. 
We still have a ways to go, but, praise God and thanks to you the first floor will be ready.
Have a Blessed day.
Aways, with love,
Della
---
Support The Center
The Center has established a fund at the Cattaraugus Region Community Foundation to support our fundraising goals. You can donate to the fund to support the Center by using the button below.