---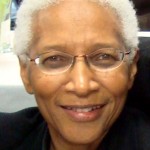 Director's Message:
Disclaimer: A friend sent me the following New Year's message.  Neither one of us know who the author is, but I thought it was a great and upliftingly positive message to start out the year so I am taking the liberty to pass it on, thanking God for the original author and giving him or her full credit for writing such an inspiring piece of wisdom.  Not changing a word, this is verbatim, the way I received it:
"Hello, welcome to Flight #2021. We are prepared to take off into the New Year. Please make sure your Attitude and Blessings are secured and locked in an upright position. All self-destructive devices should be turned off at this time. All negativity, hurt and discouragement should be put away. Should we lose Altitude under pressure, during the flight, reach up and pull down a Prayer. Prayers will automatically be activated by Faith. Once your Faith is activated you can assist other passengers. There will be NO BAGGAGE allowed on this flight. The Captain (GOD) has cleared us for takeoff. Destination GREATNESS.??
Happy New Year ???? "
Again, I thank the author of the above inspiring piece of advice. By the Grace of God, we will help make 2021 a super year. God Bless us all.
Aways, with love,
Della
---
Support The Center
The Center has established a fund at the Cattaraugus Region Community Foundation to support our fundraising goals. You can donate to the fund to support the Center by using the button below.