---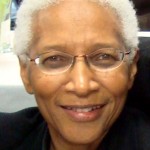 Director's Message:
The most important woman in my life was my mother. She helped to shape the woman I have become. I have often said, and I mean this sincerely, that if I could be one quarter of the woman that my mother was, I would count my life successful.
This month's message is a 'shout out' to all mothers, biological or in other meaningful ways, who have helped us to become us.
Reader, this Mother's Day, I am going to send you researching 'YouTube University' for songs relating to Mothers that expresses love and endearment of the wonderful institution, if I may call it that, called Motherhood.
Bear with me while I set the stage. Be prepared to feel warm inside. (Understatement)
First one: some years ago, my son, Kym, sent me a song by BoyzIIMen called A Song for Mama.  It is a wonderful celebration of mom.
Next, check out Bettye LaVette's rendition of Bob Dylan's Mama, You Been On My Mind, different when Bob sings it, but when Bettye sings it, I can imagine that is a song for mama.
Then, check out Nancy Wilson's If I Could.
Two by Pastor Shirley Caesar, and I will leave you to your research: I Remember Mama and Faded Rose.
There are many, many songs tributing mothers, these five are just a few of the ones I love and wanted to share with you on this Mother's Day, 2020.
I am keeping this message up for the whole month. Thank you to all Moms. God bless you all for blessing us.
Always, with love,
Della