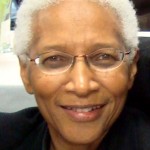 Director's Message:
Greetings,
THE AFRICAN AMERICAN CENTER FOR CULTURAL DEVELOPMENT HAS MOVED!
We are in our new home at 1803 West State Street, Olean. We are settling in getting things ready for our Grand Opening.
I can't thank everyone enough for making our Moving and Operating Fundraiser the success it was. God Bless you one and all. Most heartfelt thank you to all who donated their time and money in support of your Center. You must know how grateful we are. We have more room to hold more events and do more programs that will benefit this wonderful area.
We so humbly appreciate the Olean Food Pantry and Bethany Lutheran Church for letting us stay with them until we found a permanent home. I will forever beg blessings their good kindness.
Thanks and humble appreciations go to Reverend LaMont Higginbottom, Trinity United Methodist members and trustees and our Upper New York Annual Conference for their God Given Blessing to us.  You all ROCK.  Amen!!!
Grand Opening of the Center's new home will be on the 18th of June (11 to 3) to coincide with New York State's Museum Crawl (see listing of County museums taking part in this great event).  We will continue to host open house from 1 PM until 4 PM on June 19th 20th, 21st and 22nd. Come check out your Center's new home.  We are not handicap accessible yet, but we are working on that.  
Don't forget Juneteenth. This year the Juneteenth Celebration will be held at Leo Moss Drive beside Bethany Lutheran Church on Saturday, June 25th, from 11 AM to 7 PM. Lots of fun, food, events and activities. Promise.
Good night Sweet Prince. We will miss you. Thank you for your music.
Always with love,
Della