[slideshow_deploy id='290']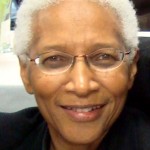 Director's Message,
His name is Marcus and he justified my hope in young people and history.
He was a nice looking, brown-skinned lad and I judged him to be nine or ten years old. He was bundled up against the harsh weather, like the rest of us, when first I saw him as he proceeded his mom onto the shuttle bus and put his backpack and himself on the seat in front of me. His mother, a tall nice looking woman in her late twenties with shoulder-length dreads, and very attractive, mirrored her son's actions in the opposite seat. Two older women, who reminded me of my Aunt Nona and my Aunt Gladys, were talking about their iPhones as they passed us on their way to seats in the rear of the minibus.
We all were in the same situation; we had arrived at O'Hare airport and because of the winter storm, we had missed our flights and our new flights would not leaving until varies time the next day, so the airline put us up at the Hyatt Regency Hotel. It was a little before midnight and my flight was due to leave early in the morning. Very cordial fellow passengers, in spite of the inconvenience, made it a nice trip to the hotel.
Chicago had gone all out with the Christmas decorations around the airport and on route to the hotel. Bright, colorful and animated decorations with the mounds of snow as a background, made it seemed as if we were riding through a winter wonderland fairy tale.
Marcus' mother was pointing out different displays to her son when he did something that took my breath away and made my heart feel so good. God bless that young man. He asked his mother: "Mom, you were born in Chicago, right?
His mother answered that she was.
It was what he asked next that blew me away and gave me the hope I spoke about earlier.
He leaned closer to his mom and asked: "Tell me what it was like here when you were growing up?"
He asked this with interest and not while he was playing with his phone or multitasking.
He was interested.
That made me feel so good. I leaned over and told him that I spend my life trying to get people, especially young people like him, to be interested in their own history. God bless you, I told him.
I saw him and his mom only once more, at the front desk, checking in and 'though I may never see them again, that young man will be my hero forever and I will talk about him in my lectures on how it is so important to know one's own history.
His name is Marcus and he justified my hope in young people and history.
Always with love,
Della