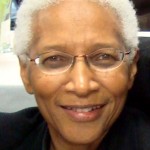 Director's Message:
Greetings,
March is National Women's History Month so here is another project for us. Talk, by 'talk' I mean listen to the women in our lives. Oftentimes women are the silent soldiers, the quiet keeper of the flames and the working Atlas' shoulders we unconsciously depend on to hold this tired old world together. I suggest that there may be times that we forget to tell her that we appreciate all the things she does.
Women have stories to tell, if we only listen. Check it out. Ask. Talk. Listen. You know when I have found the most appreciative way this works? To sincerely ask: "How was your day today?" I don't mean for you to ask her this as you are doing something else or in passing but, stop and face her and ask that question.
And listen. The way you'd want her to listen to you, as she tells you about the history of her day in her own language, her own style.
I find that to be so way cool. Not only with women but also with men and children–no matter what age, I have found that when people feel comfortable telling their history in their own voice; in their own style; in their own time, the reward is super. It is about more than just words. But, we have to sincerely listen to hear those gems.
We are all walking histories.
Happy Spring.
Always with love,
Della